You and your family spend the most time in your living room. This is a great place for conversation, relaxing, and fun. The place where the family gathers often should also be a place of safety and security for everyone. Every nook of the room should be covered from the floors to the furniture to the fireplace. You can improve the safety of your living space without sacrificing on the style of the space. A safe living space is all part of a safe home. 
Be Cautious Of Fires
Fire safety should be a top priority when it comes to your living space. Especially if you have young kids or pets in the home, you'll need to make sure that little hands and paws cannot get anywhere near fireplaces, candles, or burning incense. Accidents can happen in a matter of seconds with these items. Use baby gates to block off certain areas near the fireplace to keep children and pets away. Burn candles in places that are out of the reach of little hands. Also, anything that's burning should be secured and unable to be knocked over. 
Be Mindful Of Cords
Cords sprawled throughout the living room can spell disaster. These can lead to tripping, electrocution risks, and an overall mess. Use clever ways to keep cords organized and out of sight. You can buy cord keeper units at your local hardware store, or you can create your own. All you need is a box with holes to filter the cords through. This will keep tiny hands and paws out of the reach of loose cords          
Install Security Systems
Even when you're home, it can be a good idea to install a security system. You should always have an alarm system installed near the front door of your home, which typically is near your living space. Security systems don't need to be an eyesore either. There are plenty of systems that actually blend right into your walls, making them an even better choice to hide them from the likes of thieves or intruders. One idea is to hide the alarm system components behind a painting or wall canvas. This is a good security measure for your children too. They won't have access to the alarm system, so you don't have to worry about them believing that it is a toy.
Furniture
Keep furniture out of walking paths in your living space. It can cause problems for young children who are still learning how to control their own movements. Bulky furniture that gets in the way can also cause a hazard for adults too. You don't want sharp corners or bulky elements that can contribute to trips, falls, and other injuries. Always keep the safety of the very young and older adults in mind.      
If you plan to buy a home in the near future, there is no harm in attending an open house. However, for those who want to get the most out of an open house, it helps to plan ahead as much as possible.
Now, let's take a look at three tips to help you get ready to attend an open house.
1. Review the Home Listing
Although you may have already reviewed a home listing, it may be a good idea to take a second look at it. That way, you can double-check to ensure that a residence matches your expectations prior to attending an open house.
As you review a home listing, think about your short- and long-term plans too. If you believe a home corresponds with these plans, now may be the right time to check out this residence in-person.
2. Examine Your Homebuying Budget
When it comes to preparing to attend an open house, it may be beneficial to assess your homebuying budget. By doing so, you can ensure a residence falls within your price range.
Oftentimes, it helps to get pre-approved for a mortgage before you launch a home search. If you have a mortgage at your disposal, you'll know exactly how much you can spend on a home. And as a result, you can set up home showings and attend open houses for residences that match your budget.
3. Prepare a List of Questions
An open house provides an opportunity to walk around a residence and decide whether it is right for you. It also enables you to receive comprehensive insights into a home. Thus, you should put together a list of questions to ask during an open house.
Remember, there is no such thing as a "bad" question, especially if you're on the fence about buying a particular home. And if you enter an open house with a list of questions in hand, you'll be better equipped than ever before to determine whether to submit an offer to purchase.
Lastly, as you prepare to pursue your dream home, you may want to hire a real estate agent as well. Because if you have a real estate agent at your side, you can obtain expert guidance throughout the property buying journey.
A real estate agent can help you prepare for any open house, at any time. He or she first will meet with you, discuss your homebuying options and help you map out a homebuying strategy. Next, a real estate agent will set up home showings and keep you informed about open house events for residences in your preferred cities and towns. And if you discover your dream home, a real estate agent will help you craft a competitive offer to purchase.
For those who want to take the guesswork out of buying a home, it helps to work with a real estate agent. Contact a local real estate agent today, and you can receive plenty of assistance as you search for your ideal residence.
Let's face it – you're tired of your current living situation and are ready for a change. Luckily, there are many homes available in your area – you just need to find a residence that fits your needs and budget. The homebuying process sometimes can become time-consuming and exhausting, but we're here to help you take the guesswork out of finding a residence and ensure you can discover your dream home quickly and effortlessly. Here are three tips that you can use to speed up the homebuying process:
1. Get Pre-Approved for a Mortgage.
Why should you look at homes you cannot afford? Instead, you can get pre-approved for a mortgage and search for residences that suit your budget perfectly. Many lenders are available that offer financing for homebuyers nationwide. As a result, you may be able to evaluate a variety of lenders to ensure you're able to get the lowest interest rate on your mortgage. Before you begin your home search, get pre-approved for a mortgage – you'll be happy you did! And remember, if you are pre-approved for a mortgage, you may be able to improve your chances of a home seller accepting your offer over others (i.e. from homebuyers who still need to get financing) as well.
2. Employ a Home Inspector.
After you submit an offer for a residence, you'll want to hire a home inspector who can evaluate this property to the fullest extent. A home inspector serves as an unbiased third-party who possesses the experience and know-how needed to evaluate a residence. Therefore, this inspector will be able to identify any problem areas before you buy a house. With the right home inspector at your side, you can boost your chances of finding the right home without delay. This inspector will empower you with the insights you need to make an informed homebuying decision, one that could deliver significant benefits both now and in the future.
3. Work with a Real Estate Agent.
Although you'd like to find a home as quickly as possible, you may lack the time and resources needed to fully review the real estate market. By hiring a real estate agent, however, you can streamline the process of exploring the real estate market in your area. A real estate agent will collaborate with you, learn about your wants and needs and provide information about residences that match your preferences. This professional can even set up home showings and keep you up to date about open houses in your area. Thus, your real estate agent serves as a dedicated housing market resource and will do everything possible to ensure you can find the perfect home. You'll likely discover a broad assortment of real estate agents available in cities and towns across the United States. And to find the right real estate agent, you'll want to meet with this professional and make sure you're comfortable working with him or her as you embark on your search for your dream residence. Take advantage of the aforementioned tips, and you should have no trouble accelerating the homebuying process.
Price Change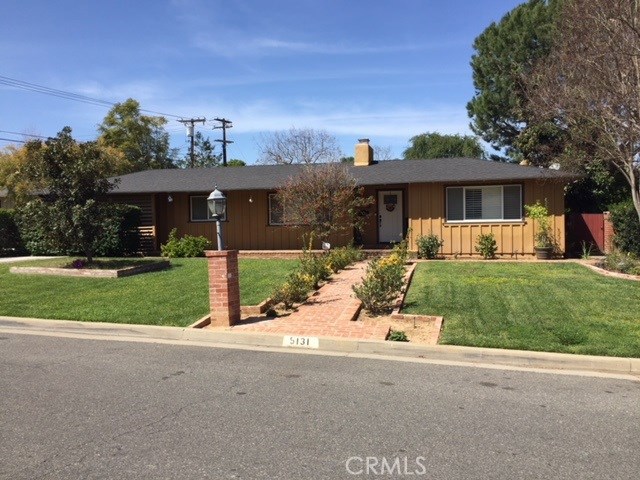 This Absolutely Stunning VICTORIA WOODS POOL is home located nearby to Victoria Country Club has it all. The entertaining floor plan features tons of natural light from four sets of French Doors and four sets of Vinyl Glass Sliding Doors all with Plantation Shutters. The home shows a large great room with fireplace, formal dining room with a fireplace and four bedrooms and three bathrooms. The home has been recently remodeled to included Wood Flooring throughout, warm colors and new Kitchen Cabinetry, Granite Countertops and Stainless Steel appliances. The large Master Suite includes a cozy fireplace, recess lighting, ceiling fan and direct access to the rear Patio, Pool and Spa area. The Master Bath provides a large walk-in shower and a beautiful free standing oval bathtub and custom cabinetry. The guest bedroom is located off the front entry with direct access to a bathroom. The remaining two Jack and Jill bedrooms are located on the opposite side of the home with a full bathroom. The home includes a built in Wine Refrigerator. The rear of the home is ready for Family and Friends FUN!!! The large patio area has LOTS of room to entertain while enjoying the large swimming pool and separate spa. Spacious RV parking is located across from the attached two car garage. Easy access to award winning schools, shopping/dining/movies at the Riverside Plaza and nearby Freeways. TO MANY UPGRADES TO MENTION!! DON'T MISS THIS ONE!!!!
As a homebuyer, you may want to consider the seller's perspective before you submit an offer to purchase your dream house. That way, you can boost the likelihood of receiving an instant "Yes" to your homebuying proposal.
Now, let's take a look at three tips to help you analyze the seller's perspective.
1. Review the Prices of Comparable Homes
Once you find your dream home, you may want to take a look at the prices of comparable residences in the same city or town. This housing market data can help you narrow the price range for houses in a particular area.
With insights into the prices of houses that are similar to your dream home, you can put together a data-driven offer to purchase. Perhaps best of all, you can avoid the risk of submitting a "lowball" homebuying proposal that misses the mark with a home seller.
2. Assess the Housing Market
The current state of the housing market may have far-flung effects on how much you should offer to pay for a residence.
For instance, in a buyer's market, there is an abundance of available houses and a shortage of buyers. This often means buyers can browse dozens of outstanding houses and won't necessarily face steep competition to acquire the right residence at the right price.
On the other hand, a seller's market favors sellers. It generally features an abundance of buyers and a shortage of top-notch residences. Therefore, if you're searching for a home in a seller's market, you may need to submit a competitive offer to purchase to secure your dream house.
Review the housing market closely so you can differentiate a buyer's market from a seller's market. If you find houses are selling quickly at or above sellers' initial asking prices, you likely are operating in a seller's market. Or, if you find houses linger on the real estate market for many weeks or months and sell at or below sellers' initial asking prices, you may be working in a buyer's market.
3. Collaborate with a Real Estate Agent
A real estate agent is a homebuying expert who can provide you with housing market insights that you may struggle to obtain elsewhere. Plus, he or she can help you evaluate the seller's perspective so you can submit a competitive offer to purchase the home of your choice.
Let's not forget about the assistance that a real estate agent provides throughout the property buying journey, either. A real estate agent can help you hone your home search and find your ideal residence in no time at all. Furthermore, if you have concerns or questions at any point during the homebuying journey, a real estate agent is ready to address them.
Want to purchase your dream house at a price that matches your budget? Consider the seller's perspective – you'll be glad you did. If you review the seller's perspective, you can craft a competitive homebuying proposal and move closer to acquiring your ideal house at a budget-friendly price.